Case Studies from Japan and Thailand
Date: 22 September 2023
Time: 13:30 to 15:00
Venue: MR 218-219, BITEC Level 2
Language: Thai
Speakers:
Supadach Himaman - Japan SME Expert
Rodjanai Phanpruk - Thai SME Expert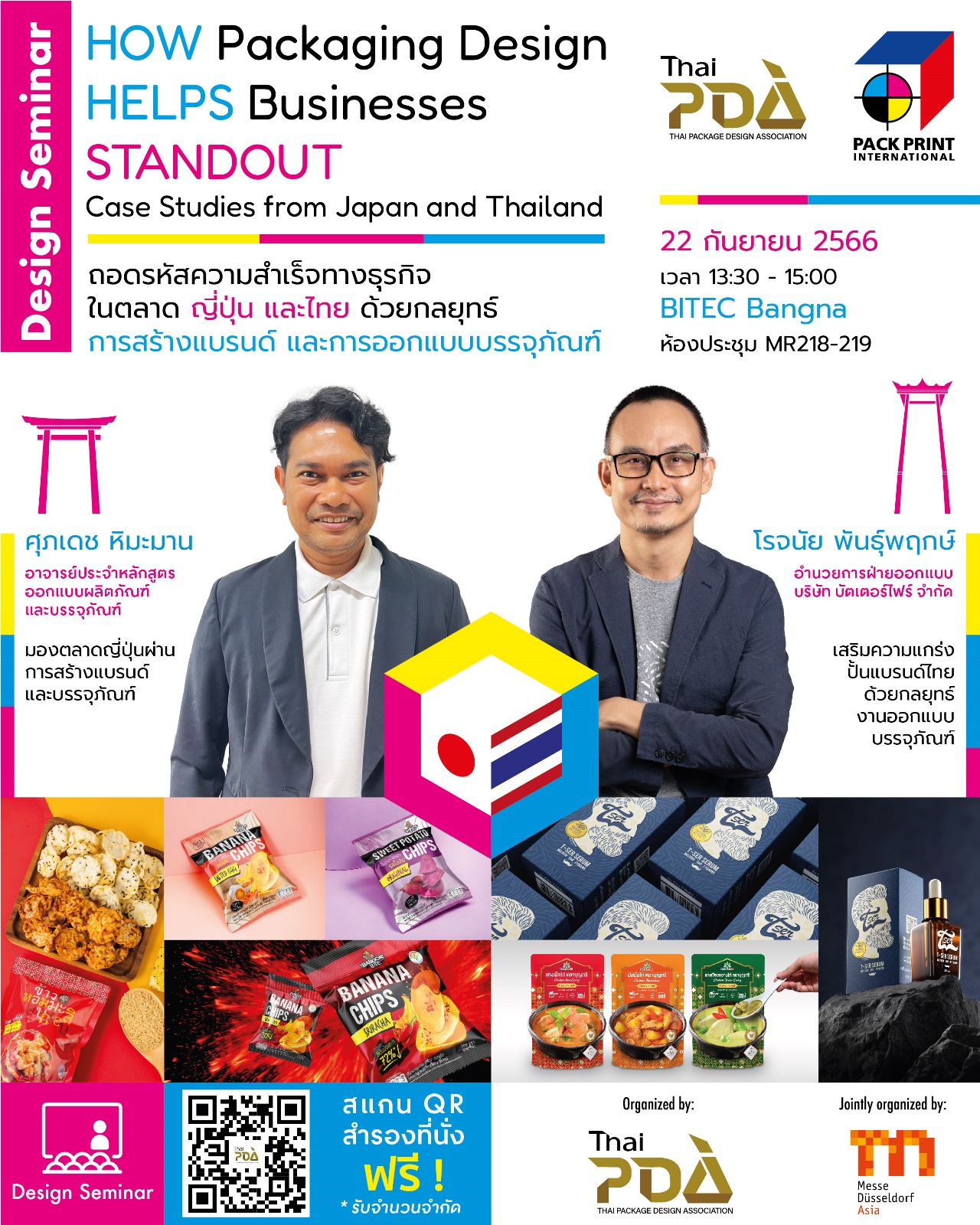 We are constantly updating this page. Please visit this page again for more information on the seminar. You are required to register for the exhibition for entry to the exhibition halls and seminar areas. You can register your visit here.