Date: 21 & 22 September 2023
Time: 10:30 to 16:00
Venue: Booth Z01, Hall 100, BITEC
Visitors can enjoy free consulting service at the show floor! Organized by The Thai Packaging Association and The Thai Printing Association, leading industry players and experts will be present to offer advice to help visitors across areas such as technology, innovation and creativity, maximizing production capacity and achieving sustainable growth for their packaging and printing business.
Held during CorruTec ASIA 2025, sign up now to secure a slot to meet the consultant.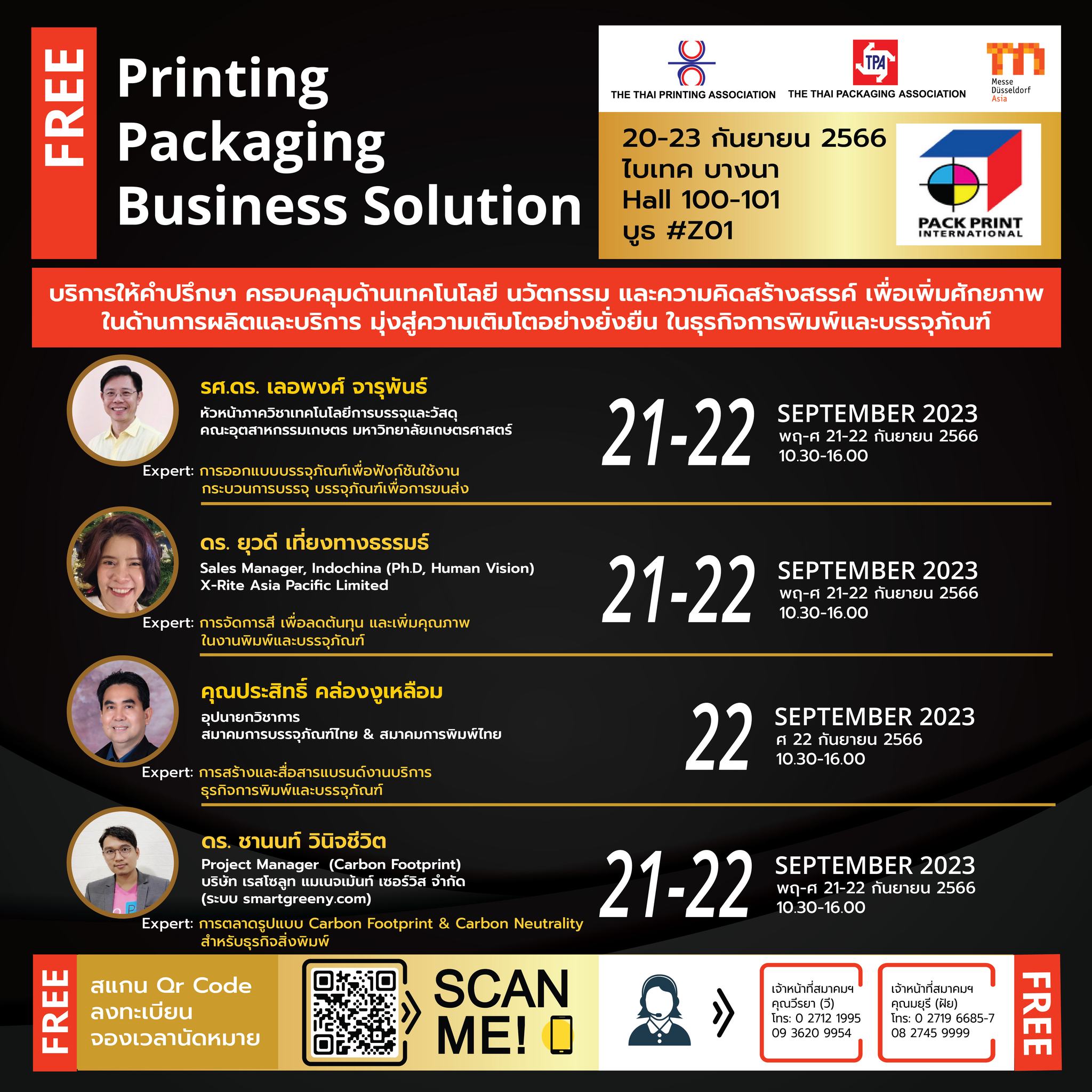 We are constantly updating this page. Please visit this page again for more information on the seminar. You are required to register for the exhibition for entry to the exhibition halls and seminar areas. You can register your visit here.